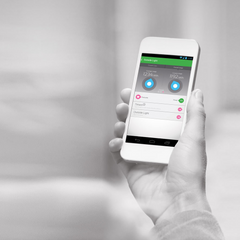 MiHome launches smart home products with Avande Connect

Energenie's MiHome has partnered with Avande Connect to offer their MiHome smart home products to an even wider community of smart home consumers.

MiHome's popular range of budget-friendly smart home products, enables customers to control their heating, lighting and appliances from anywhere in the world. Simple to set up and easy-to-use, MiHome empowers customers to make their homes smarter; enabling customers to save money through energy monitoring, add new devices as and when they want to, and conveniently control home heating and lighting through time scheduling or geofencing for control via location. MiHome products are also compatible with Amazon Alexa, Google Home and Nest.



'Our exciting new partnership with Avande Connect enables MiHome to extend its reach to even more budget-savvy, environmentally-conscious customers. This is the busiest time of the year for smart home lighting and heating sales. Our partnership with Avande Connect means customers will be able to order MiHome products just in time for Christmas'.
- Oliver Tadd, MiHome Commercial Director

MiHome Products available:

- MiHome Starter Pack – Containing the MiHome gateway and three pack control adapters, the MiHome Starter Pack enables you to control appliances with timers or using IFTTT allowing you to turn them on using the weather or Facebook to name a few. The ideal starter kit for the smart home enthusiast.

- MiHome Smart Double Socket – Conveniently integrating with your existing wall sockets, you can use these sockets to switch on/off via the app, or set timers using geofencing or IFTTT to control automatically. Available in four finishes: White, Black Nickel, Polished Chrome and Brushed Steel, customers will be able to transform their homes in no time to create a controlled and energy efficient smart home.

- MiHome Smart Single Switch – Switch your existing lights from wherever you are with MiHome smart single switches. Compatible with Alexa and Google Home, they can be switched on/off via the MiHome app, timers can be set, or geofencing or IFTTT can be used to control them automatically. Ideal for incorporating across your home so you can schedule your lights to come on before you're home or even when you go out for extra security in your home.